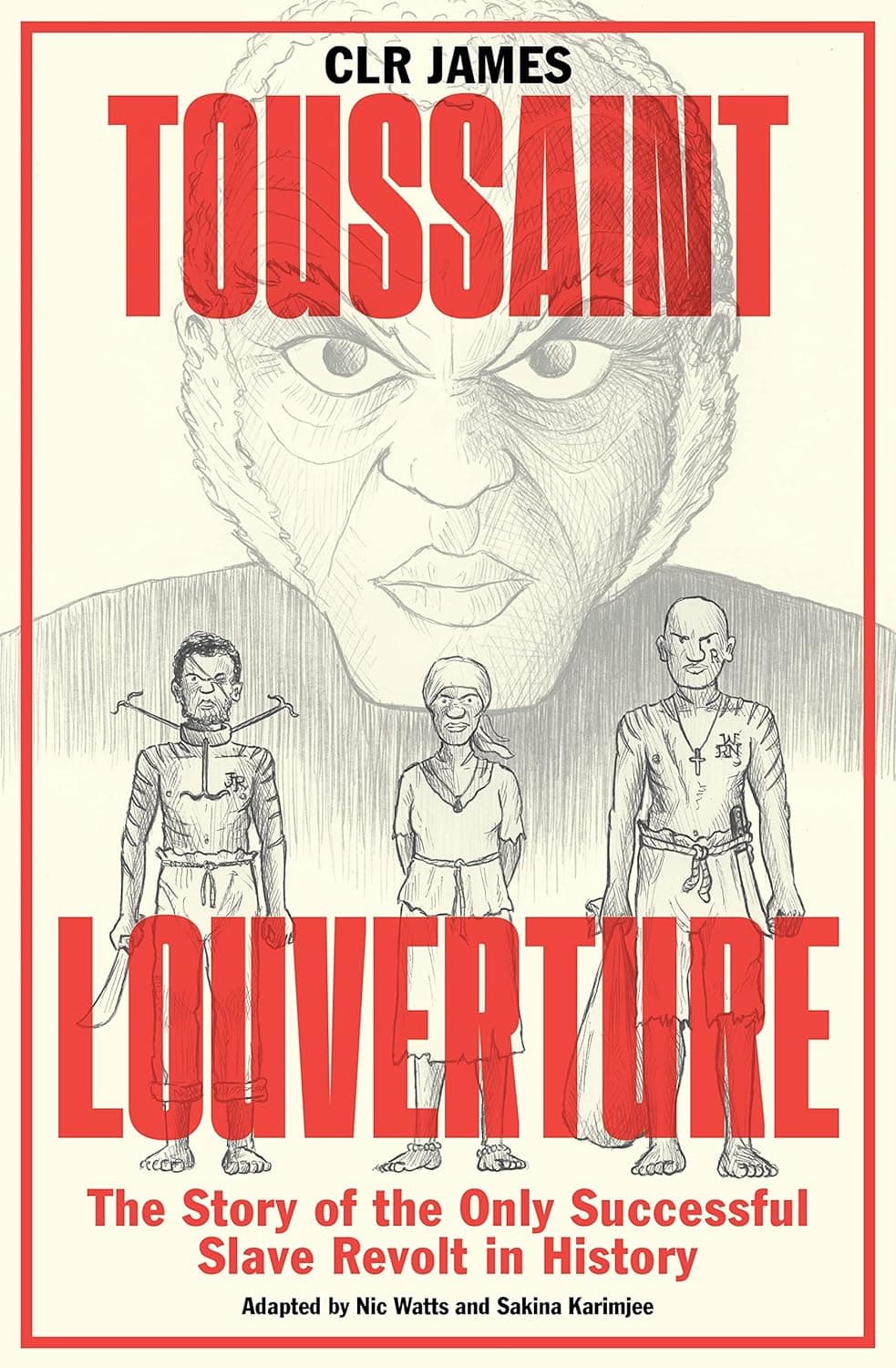 Toussaint Louverture: The Story of the Only Successful Slave Revolt in History
I collaborated with Sakina Karimjee on this adaption of C.L.R. James's play.
Verso in the US, UK, Canada and Australia.
PERHAPS THE GREATEST VICTORY OF THE OPPRESSED OVER THEIR OPPRESSORS IN ALL HISTORY
The end of slavery started in what was then San Domingo. In 1791, the enslaved people of the most prized French sugar plantation colony revolted against their masters. For over twelve years, against a backdrop of the French Revolution, they fought an epic black liberation struggle for control of the island. Theirs was the first and only successful slave revolution. It was the creation of Haiti as a nation, the first independent black republic outside of Africa, and an international inspiration to the persecuted and enslaved.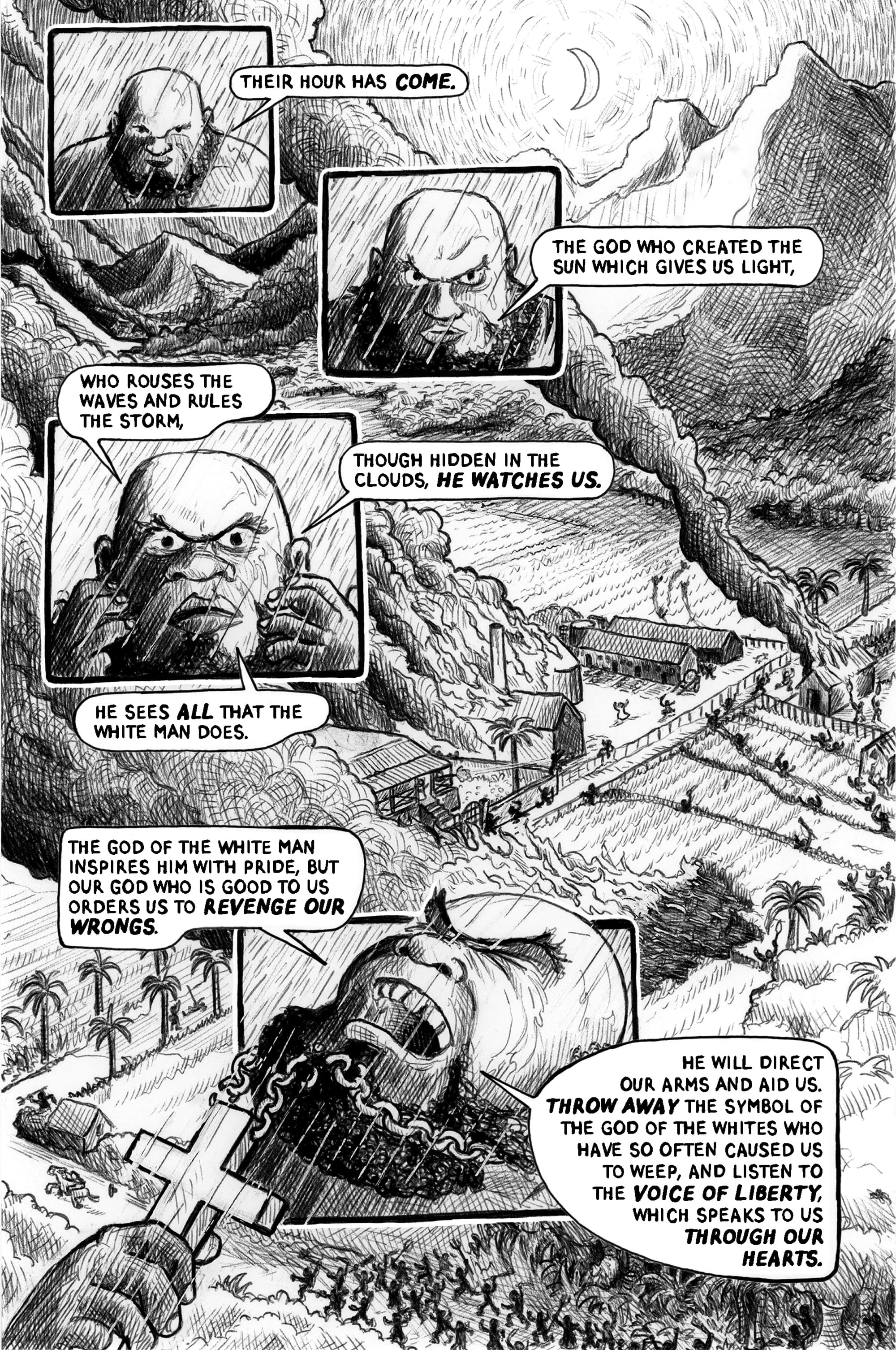 The drawings are fantastic and the energy palpable on every page. Joe Sacco, journalist and comic book artist, author of Palestine, Footnotes on Gaza and Paying The Land.
A marvellous adaptation of one of the most important black history and slave history books ever written. C.L.R. James would be delighted. Paul Buhle, authorized biographer of C. L. R. James and editor of more than twenty radical history graphic novels
An epic work of graphic history – a compelling, dramatic, detailed, delicate, and human rendition of this incredible tale of resistance. Kate Evans, author of Red Rosa: The Graphic Biography of Rosa Luxemburg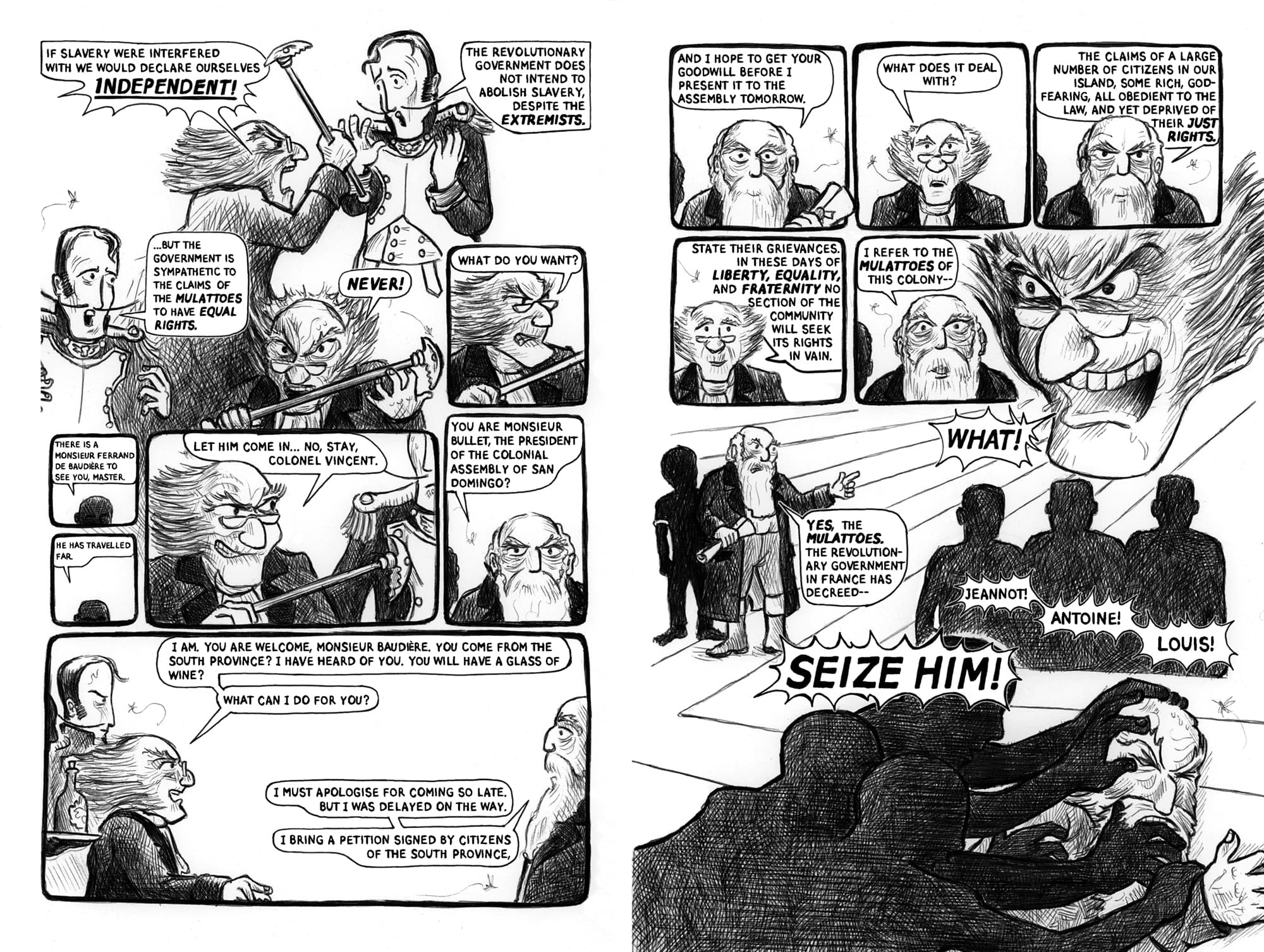 The inspiring spirit of the men, women and children who made the Haitian Revolution has been beautifully and vividly brought to life as never before. This extraordinary work is a wonderful tribute to not only C. L. R. James but also to the greatest ever movement to demand Black Lives Matter. Christian Høgsbjerg, co-author of Toussaint Louverture: A Black Jacobin in the Age of Revolutions
A historically important story, cinematic drawings, a powerful work. Charles Johnson, author of Middle Passage and National Book Award Winner
The basis for this graphic novel is C. L. R. James' 1934 play, adapted by Watts and Karimjee; readers who don't know what to expect from the graphic-novel adaptation of a play will be pleased with the result...An important piece of history that shouldn't be forgotten. Booklist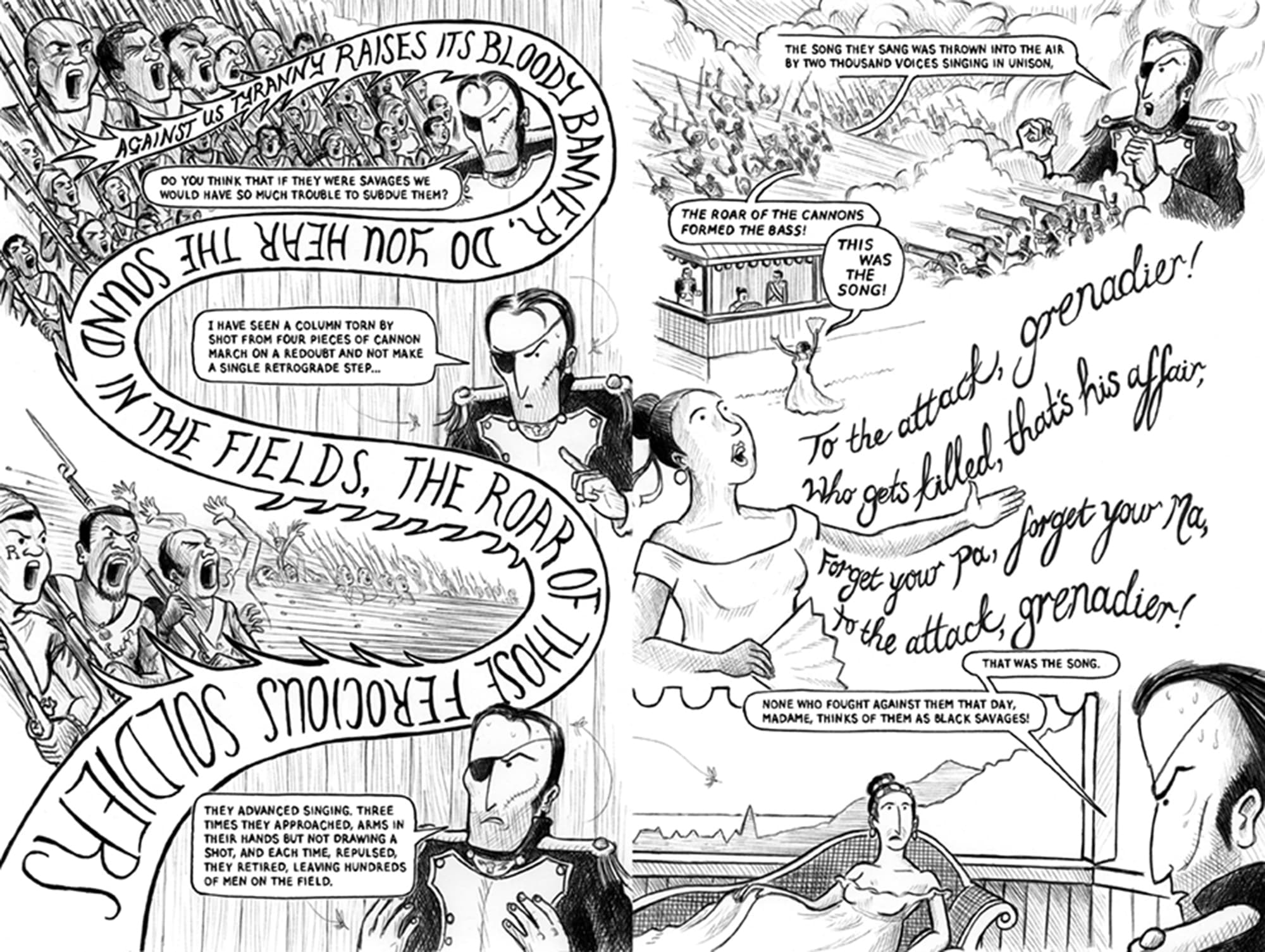 About the author
C. L. R. James (1901–1989) – was a Trinidadian historian, journalist, socialist and an advocate for Caribbean independence. His most famous work is The Black Jacobins: Toussaint L'Ouverture and the San Domingo Revolution, a history of the Haitian Revolution. His book Minty Alley was the first novel by a black West Indian to be published in Britain. He is also famed as a writer on cricket, Beyond a Boundary is commonly named as the best single book on cricket, and even the best book about sports ever written.
About the play
The text of this graphic novel is a play by C. L. R. James that opened in London in 1936 with Paul Robeson in the title role. For the first time, black actors appeared on the British stage in a work by a black playwright. The script had been lost for almost seventy years when in 2005 a draft copy was discovered among James's archives.
Buy now